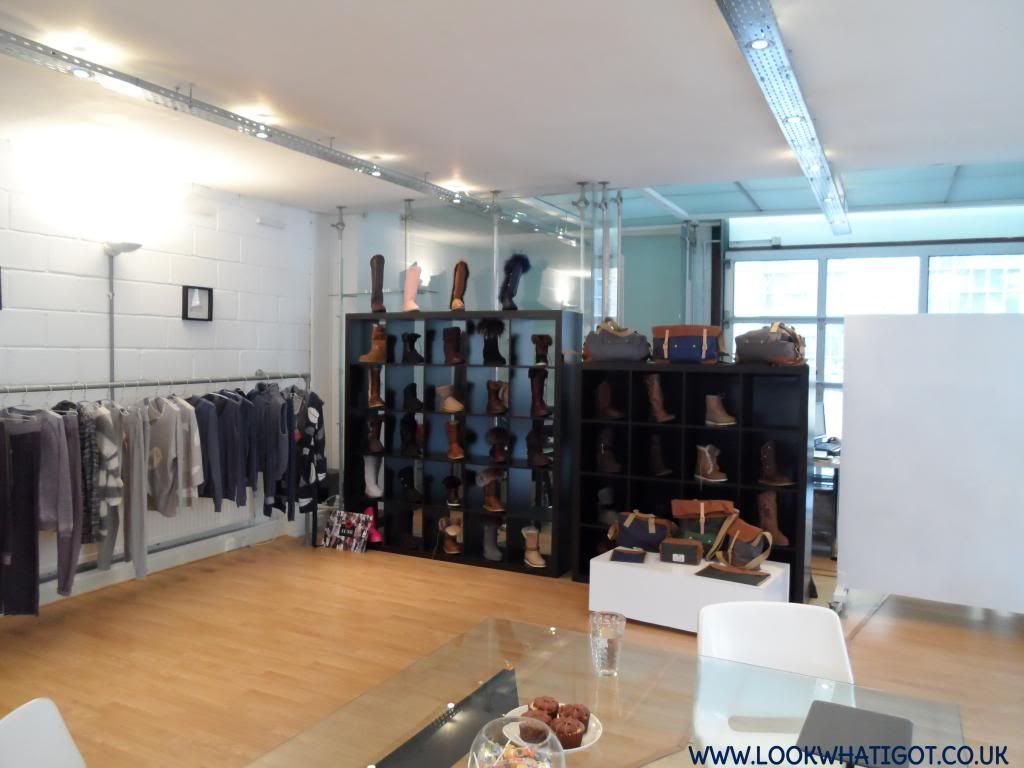 Pics from Top to bottom: My outfit- Hat from Top man, Jacket -vintage, Blouse,Skirt and boots- Primark|Heart by Nana Judy Skull Jumper|Daisy Knights Jewellery|Blouse Heart by Nana Judy|Silk Blouse

and

Leggings-
Gwynedds| Australia Luxe footwear collection|Heart by Nana Judy collection| Me trying out a ring|Showroom
Last week, I ventured into Shoreditch to see an abundance of brands in the Clear Agency Showroom. From the moment, I walked in I was in awe of the AW13 collections that the agency represented. I was first shown the Heart by Nana Judy brand. Heart is an Australian brand, which originally started off in Mensware. It is launching in the UK in July with its womensware collection with the aesthetic focusing on edgy rock and feminine shapes. So it is full of studs,skulls and denim... my type of brand.
I was then shown the Daisy Nights Jewellery.The brand has been showcased in such publications such as Marie Claire and Elle. I adored this immediately, as it was gold but delicate with an edge. I absolutely fell in love with the tooth ring which I am showcasing above.. early graduation gift maybe?
Gwnynedds was the next brand I had a look through.The brand prides itself on using the most luxe but comfortable fabrics in it's collection. Sort of like the ones we had in our clothes as kids.The brand does not sacrifice comfortability for style and carefully marries the two. I really love the colour scheme of the collection and loved the simplicity in the design especially in the silk blouse. The leggings were cool too! Please enter my wardrobe.
Finally I had a look at footwear,by Australian brand Australia Luxe. Which is a lifestyle luxury brand famed for using A-grade sheepskin in their footware. Now you can see the classic ugg shapes in the shoes, but the brand has gone above and beyond and created different sty,e shoes such as the wedged shoes.
All in all, I had a great time viewing the brands. The team were so warm and the cupcakes and sweets were a nice treat too!
Will you check out these brands?