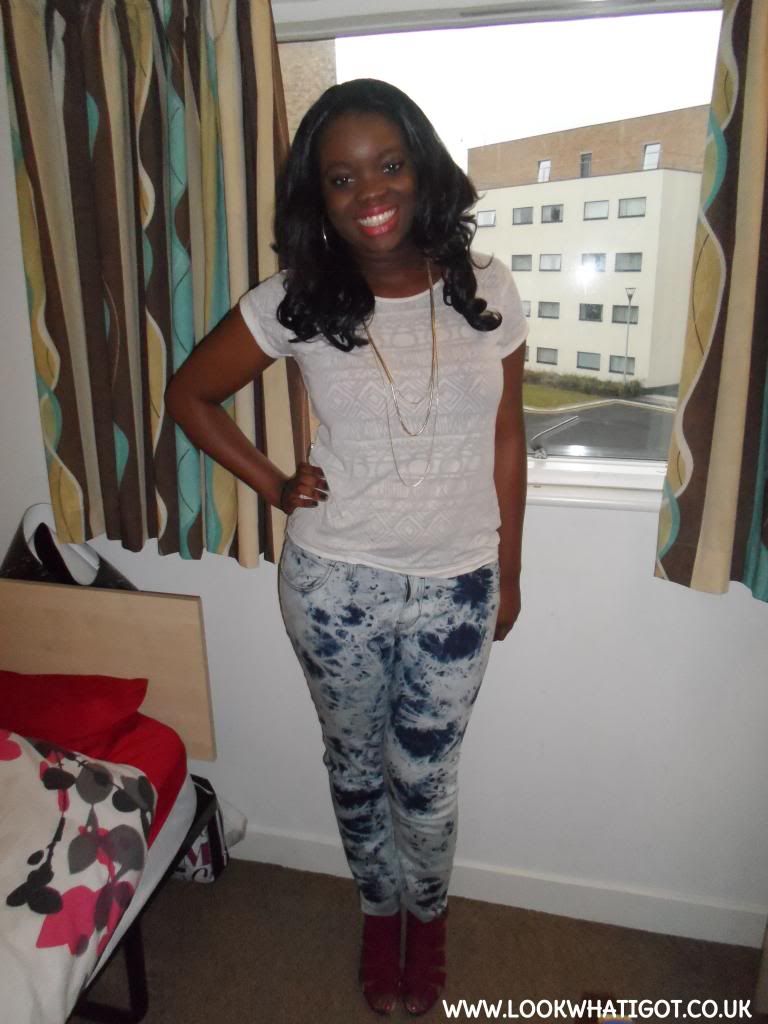 I have been meaning to review the summer Nancy Denim jeans for ages, but university and also technical problems delayed it but I have finally been able to get it done. So, French Connection, were kind enough to let me to pick these jeans to review. I ordered the jeans on-line and had no problems with the process. These jeans are supposed to be skin tight as they are skinny jeans, but I always tend to go a size bigger thanks to my

derrière

(ahh the perks of being Ghanaian).
I am very picky when it comes to jeans as I have sensitive skin, I always need them to be super soft, and these jeans did not disappoint. I loved the pattern on them as they were totally unique and very summery. My only regret is that I could've done with a size smaller as they were a little too big and slightly too long.. but I rolled the ankle up and it looked great paired with my wedges for a simple chic summer outfit.
At £70 they are the most expensive jeans I own, but they are good quality and they are pretty so it makes sense that they are this price. Overall I love these jeans and have been wearing them non-stop!