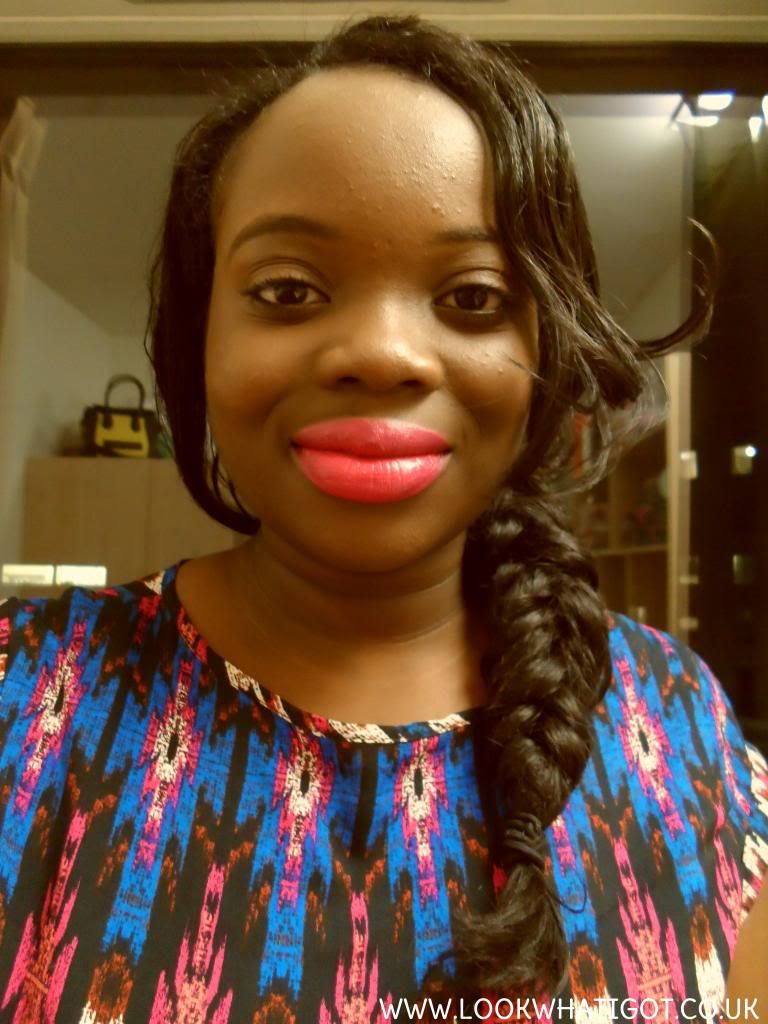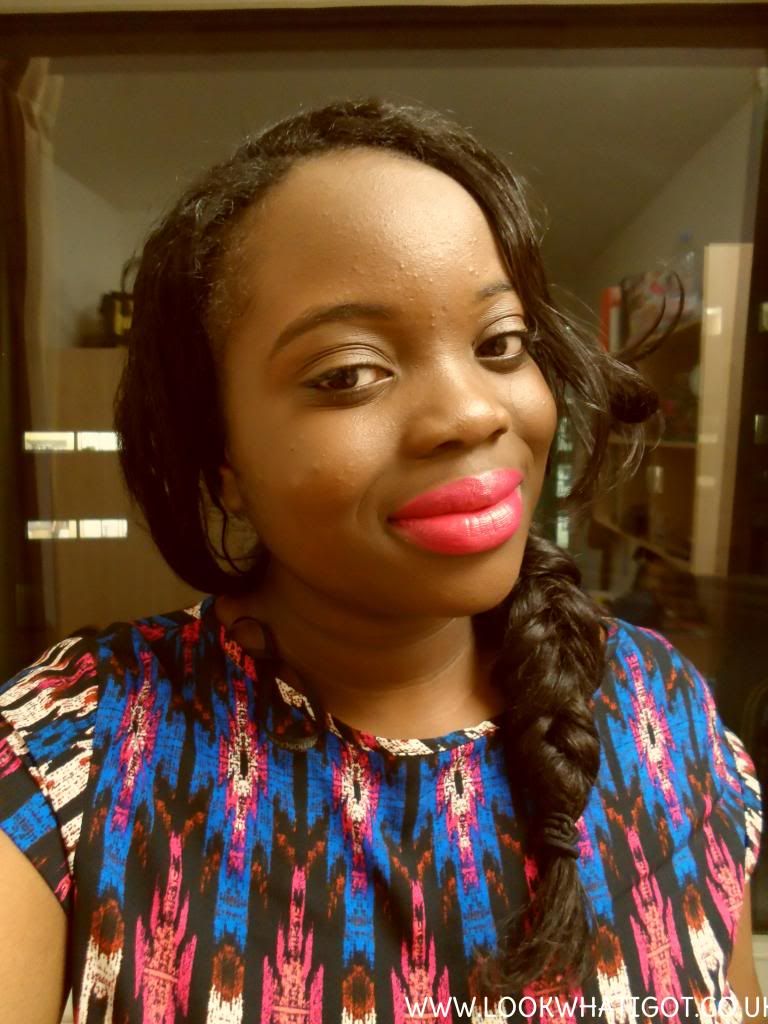 On Monday, I finally got my dissertation results after I submitted them last month and I am happy to say that I got a 1st class(A grade) in my dissertation. For those who are interested to know, I do a Business and Marketing degree and I decided to do a topic I am interested in, so I choose fashion and beauty blogging, and it's impact on the purchase intentions on young women in the UK. So hopefully, the fact that I got and 1st in my dissertation on fashion and beauty blogging will lead me closer to getting a 1st overall and possibly help me get a job(see 2013 goals)
So I was contacted by Boohoo to re-create a fishtail hairdo and pink lip(seen in the video

above

). As I decided to take a break from studying I decided to recreate the look. It went ok! but

my

hair was a little bit harder to tame as my hair is very curly and in layers. It went much better last time I attempted it, I am just very rusty.
Have you tried this style out? By the way you can now get 10% of Boohoo by using my code


LWIG10