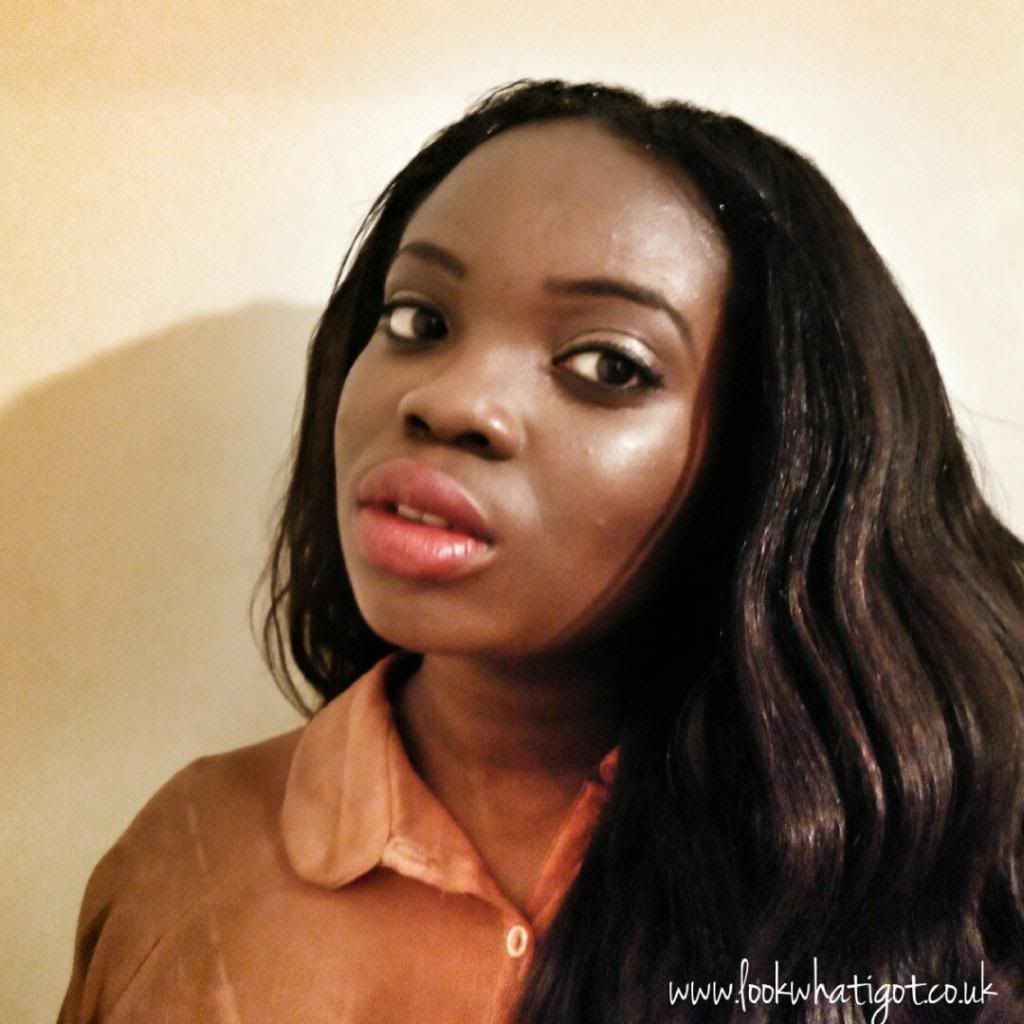 GOLD EYESHADOW DABBED IN THE MIDDLE
Hi my name is Jessica and I am an instagram addict! It's true, I wake up every morning and check my insta feed like it is the daily newspaper. Perfect for the inner photographer in me, bad as I rarely keep up to date on current events. Anway, I digress. After checking my instafeed, I came across my fellow FBL admin Natalie, from Discoveries of Self feed. I was immediately, taken aback from the lovely make up from Eloy Guerra, who created the "Red she said" look on America's Next Top model alumni, Eugena Washington. Being a make up enthusiast, I suggested to Natalie, that we do our own take on it.
Here is my final look, bear in mind it was inspired and it isn't going to be exactly the same. I agree with Natalie, that although it looked fairly simple it was harder than it looked. I struggled with the lips, which were in fact darker in real life,but due to filters you can't really see it. Ah well, I gave it a go. What do you think? Do you dare to take the challenge?